Disaster risk reduction and climate change adaptation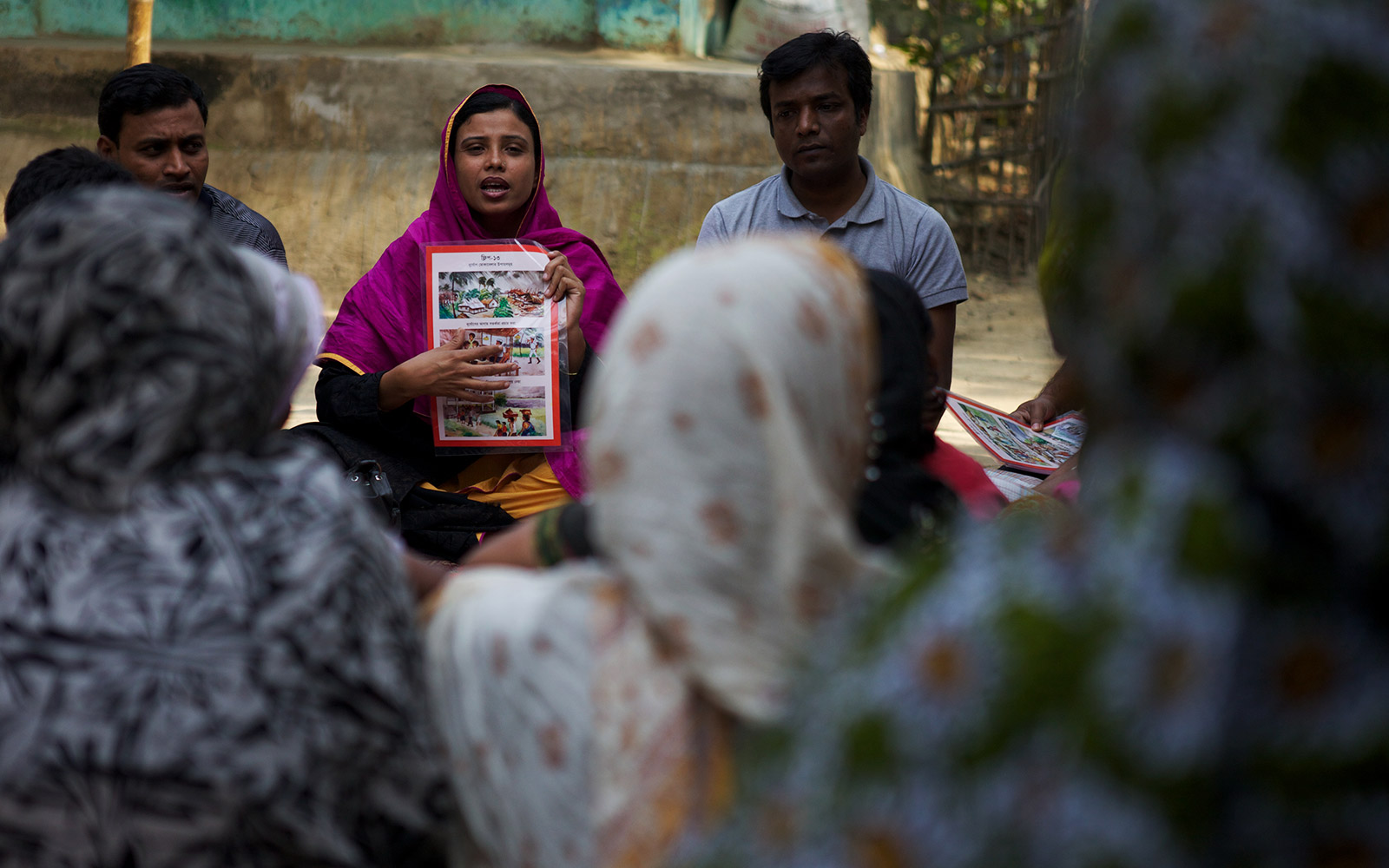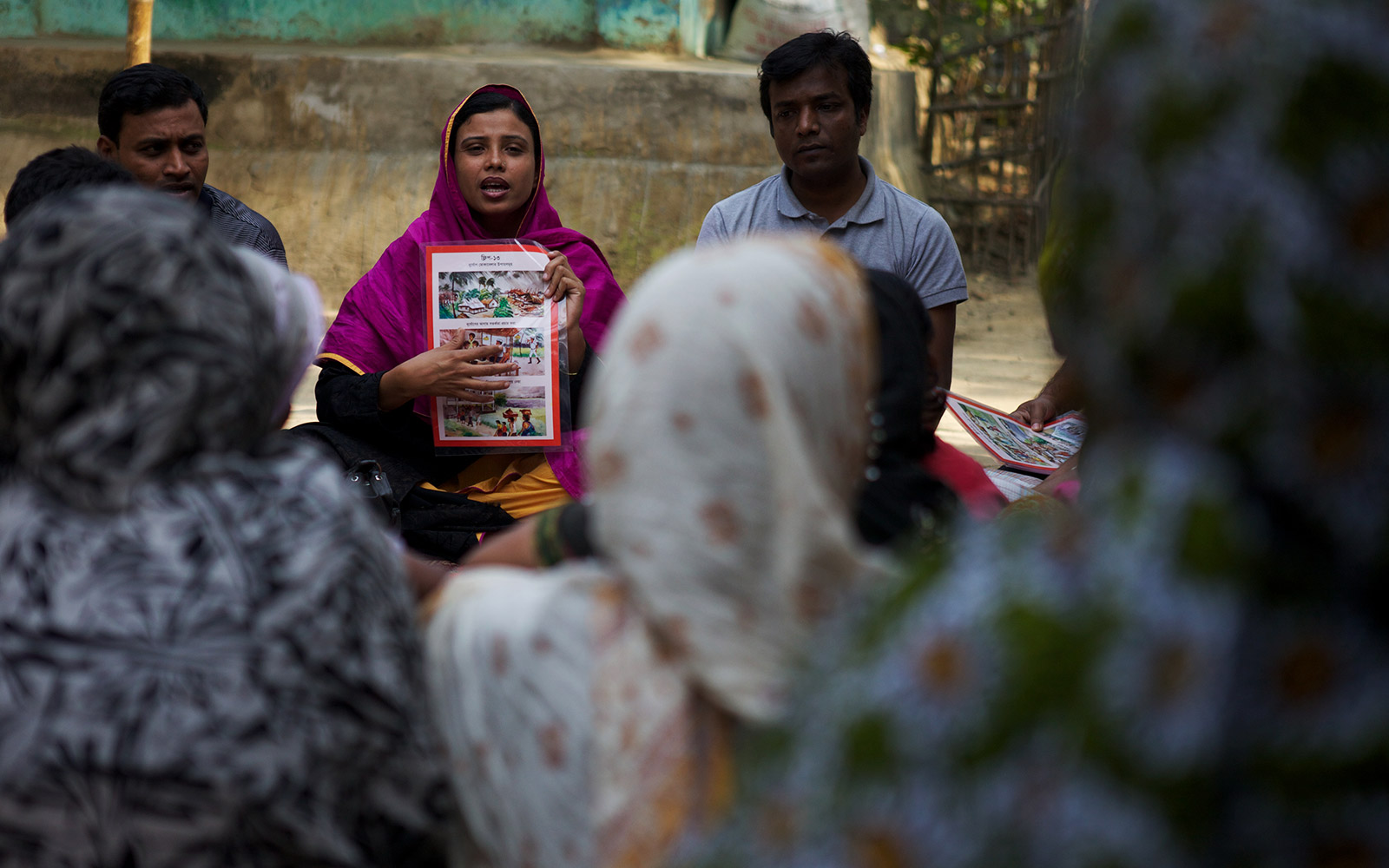 © B. Blondel / HI
Disaster risks are a significant challenge due to increased vulnerability and reduced capacity to cope with natural and man-made hazards.
72 HEURES
notre temps de réponse
opérationnelle
A major challenge
Over the last two decades, 218 million people each year have been affected by disasters, at an annual cost to the global economy of more than $300 billion. Disasters are likely to become more frequent. Indeed, climate change is increasing the intensity and frequency of weather events, especially in the coastal areas which are home to the majority of the world's population.
When disaster strikes, the most at-risk groups, including people with disabilities, are disproportionately affected. For example, according to the UN, only 1 person with disabilities in 5 worldwide is capable of evacuating without difficulty in the event of a disaster. Disasters usually cause higher mortality for women than men and children, young people and the elderly make up a large proportion of those affected. For instance, following the 2004 tsunami in Sri Lanka, mortality among children under five was double that of adults over 50 years old. Moreover, these disasters cause casualties and structural damage.
HI disaster risk reduction and climate change adaptation
HI is fully aware of this situation and has been engaged in Disaster Risk Reduction (DRR) activities for the last 15 years. In the mid-2000s, we expanded our interventions expanded in Asia and are now running DR activities in more than 20 countries, mainly in Africa, Latin America and the Caribbean. Over the years, we have learned from this experience. The different intervention methods that we have used have all served to strengthen our strategy of developing inclusive DRR and furthering climate change adaptation.
Through our inclusive DRR projects, we promote an integrated approach that ensures the full and meaningful participation of all the groups and individuals most vulnerable to risks due to climate change in order to create a sustainable and resilient community.
How does HI intervene in inclusive DRR?
Over the past 15 years, HI's mandate on inclusive DRR (iDRR) strategies and networks has evolved. We have become an inclusive DRR practitioner, directly implementing inclusive DRR projects and building the capacities of DRR actors against the backdrop of climate change. Internally, our field programmes integrate DRR components into their development and humanitarian projects and externally we take part in international advocacy actions for inclusive DRR.
DRR practitioners are generally considered to be insufficiently inclusive, which means they are failing to make sure that at-risk groups, including people with disabilities, are fully engaged in DRR and therefore less affected by disasters. Certain specific groups (based on age, gender and disability) are considered to be at a higher risk from disasters than other. The objective of inclusive DRR is to increase their resilience and capacity to reduce risk.
HI proposes two main intervention methods
A technical assistance
The first method consists in providing technical assistance to the other DRR stakeholders (NGOs, government agencies or donors)to improve their capacity to propose inclusive risk reduction solutions and ensure the full participation of the most at risk populations (notably people with disabilities, women, young people and elderly people) throughout the disaster risk reduction process.
Direct intervention at the community level
The second DRR intervention method involves intervening directly at community level, as a DRR actor and expert. This method is used exclusively to implement specific inclusive DRR activities (prevention, mitigation and disaster preparedness), based on an integrated approach that makes good use of other sectors of intervention to promote resilience at every stage in the risk management process.
DRR is a cross-cutting theme
Several activities, such as risk diagnosis methodologies and emergency preparedness initiatives, can be easily mainstreamed into many other sectors of intervention to ensure the continuum of services and strengthen populations' resilience: livelihoods, water, sanitation and hygiene, physical rehabilitation, armed violence reduction, education, etc.
Internally, the Disaster Risk Reduction and Climate Change Adaptation sector is now part of HI's Protection and Risk Reduction Division Unit, reflecting our organisation's aim to propose a more holistic approach to risk management by addressing both man-made hazards (including violence and conflicts) and natural disasters.
Photo : © B. Marquet / HI